Experience TRUE
Primary Care.
We are committed to providing compassionate and comprehensive care for all members of the family.
Visit Us
8851 Ellstree Ln, Suite 201
Raleigh, NC, 27617
Your Trusted Primary Care Physician
Serving Raleigh, Cary, NC & the Surrounding Areas
'Satyam' is a Sanskrit word, meaning 'Truth'. Satyam Primary Care was formed with the idea of providing true primary care to people across Raleigh, Cary, NC & the surrounding communities. We are nestled in the beautiful Brier Creek area of Wake County. This is home for us, and we are committed to providing the best, personalized care to our patients.
As a trusted primary care physician, Dr. Amit Sharma, MD is proud to offer a wide range of comprehensive and affordable solutions, including women's health, annual physical exams, weight loss assistance, and mental health services. In addition to routine health and DOT physicals, we can also perform the USCIS immigration physical exam to ensure you're medically cleared to stay within the United States. We are also here to discuss any medicines you are interested in, such as ADDYI. Best of all, our primary care physician accepts a wide range of insurance plans, aside from Medicaid, Ambetter, and Bright Health, to best facilitate our local patients. For patients who don't have medical insurance, our self-pay doctor is proud to offer a host of affordable uninsured services.
To learn more about us or to schedule an appointment, please give us a call today!

Acute Diseases
From flu, fever, pneumonia, headaches, ENT infections, sore throat, asthma/COPD, STDs, UTI and more, we can help you get better quickly.

Women's Health
Breast exams, pap smears, contraception, STDs, hormonal replacement therapy, and osteoporosis are just a few of women's health services we provide.

Psychiatric Disorders
We provide treatment for you or your loved one with psychiatric disorders including ADHD, depression, mood disorders, PTSD, OCD, and eating disorders.

Chronic Disease Management
We offer long term management of chronic diseases like diabetes, HTN, heart and lung conditions, cancer related issues, GI and renal conditions.

Annual Physicals and Screening Exams
These visits are the backbone of preventative medicine and provides an opportunity to review your vaccinations, health, and ensures early identification of diseases.

Procedures
Whether you need joint injections, suturing lacerations, skin biopsies, hormonal pellets, Botox or more, chances are we have you covered.

Immunologic Conditions
Struggling with immunologic conditions? We diagnose and offer treatments for allergy, eczema, asthma, autoimmune disease like Rheumatoid Arthritis, Lupus, and more.

Smoking Cessation
Cigarette smoking causes significant morbidity and mortality in our country. We offer pharmacological and behavioral support to help you quit smoking.

Weight Loss
Obesity is associated with numerous medical problems like diabetes and heart and lung disease. We offer behavioral and pharmacological interventions for weight loss.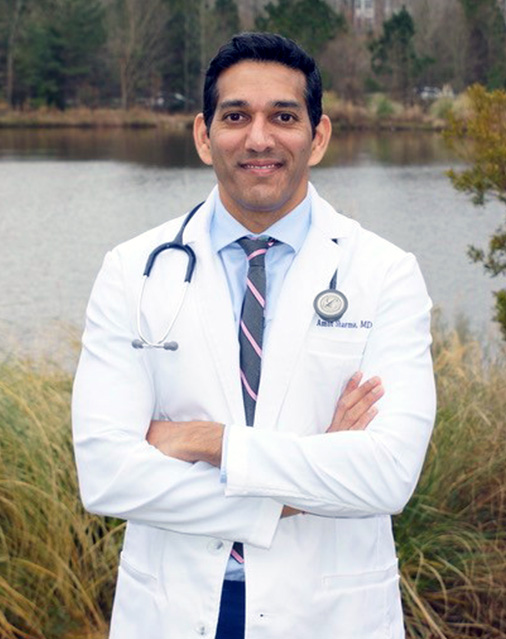 Meet Our Physician
Dr. Amit Sharma, MD
Board Certified in Family Medicine
I am board certified in Family Medicine. I completed my residency from NSLIJ health system in Bay Shore, NY. I have been practicing medicine for over 15 years. I also serve my country as a soldier in US Army Reserves. I see children (>5yrs), women and men for their medical needs. I bring in years of experience to provide my patients the best care possible.
"They got me in [the] same day and were very welcoming and efficient. The receptionist/nurse was sweet and knowledgeable. I felt like Dr. Sharma really cared about me and my issues. He listened and help resolve my problems. I highly recommend this practice."
"I definitely would recommend Dr. Sharma and his staff to others. Jessica was awesome to work with. I was office extremely pleased with the office environment. Thank you!"
"This was the best experience I've had at a doctor's appointment in years! I'm leaving this visit laughing, crying, and thanking God all at the same time! The patience Dr. Sharma has is so incredible! He didn't attend to just my physical health but my mental as well. I'm looking forward to my next visit and to becoming a better me holistically."
We'd Love To Hear From You!
Leave us a review on Facebook, Google, or Yelp.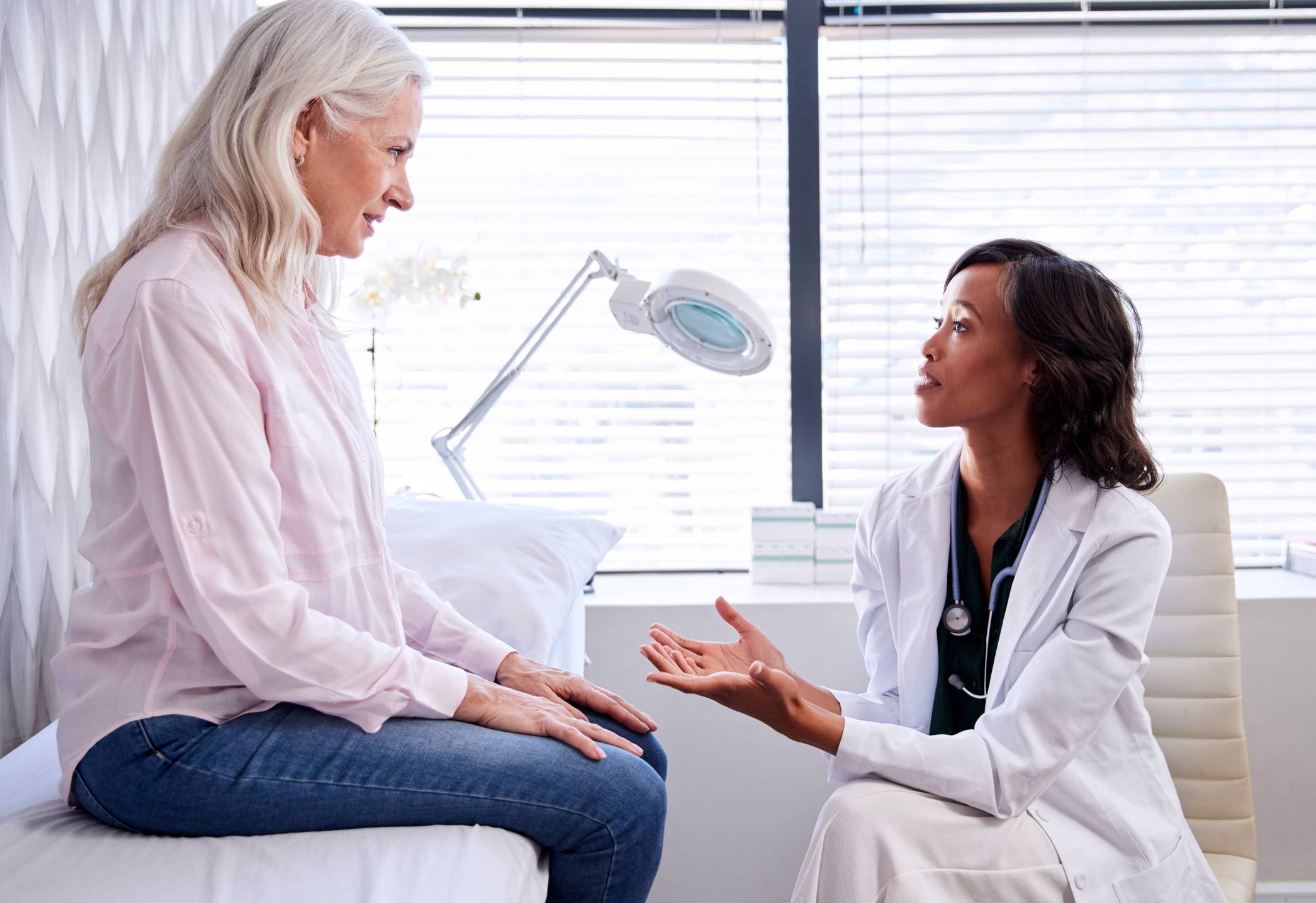 Satyam Primary Care offers a convenient way to communicate and engage in your healthcare through our Patient Portal. It allows access to appointments, reminders, medications, lab results, and online bill payment.
For new patients to make appointments, please sign up in the Patient Portal below.
Visit Us
8851 Ellstree Ln, Suite 201
Raleigh, NC, 27617
Hours:
Monday-Friday: 8am-6pm
Saturday: 9am-3pm
Email Us
contactus@satyamprimarycare.com